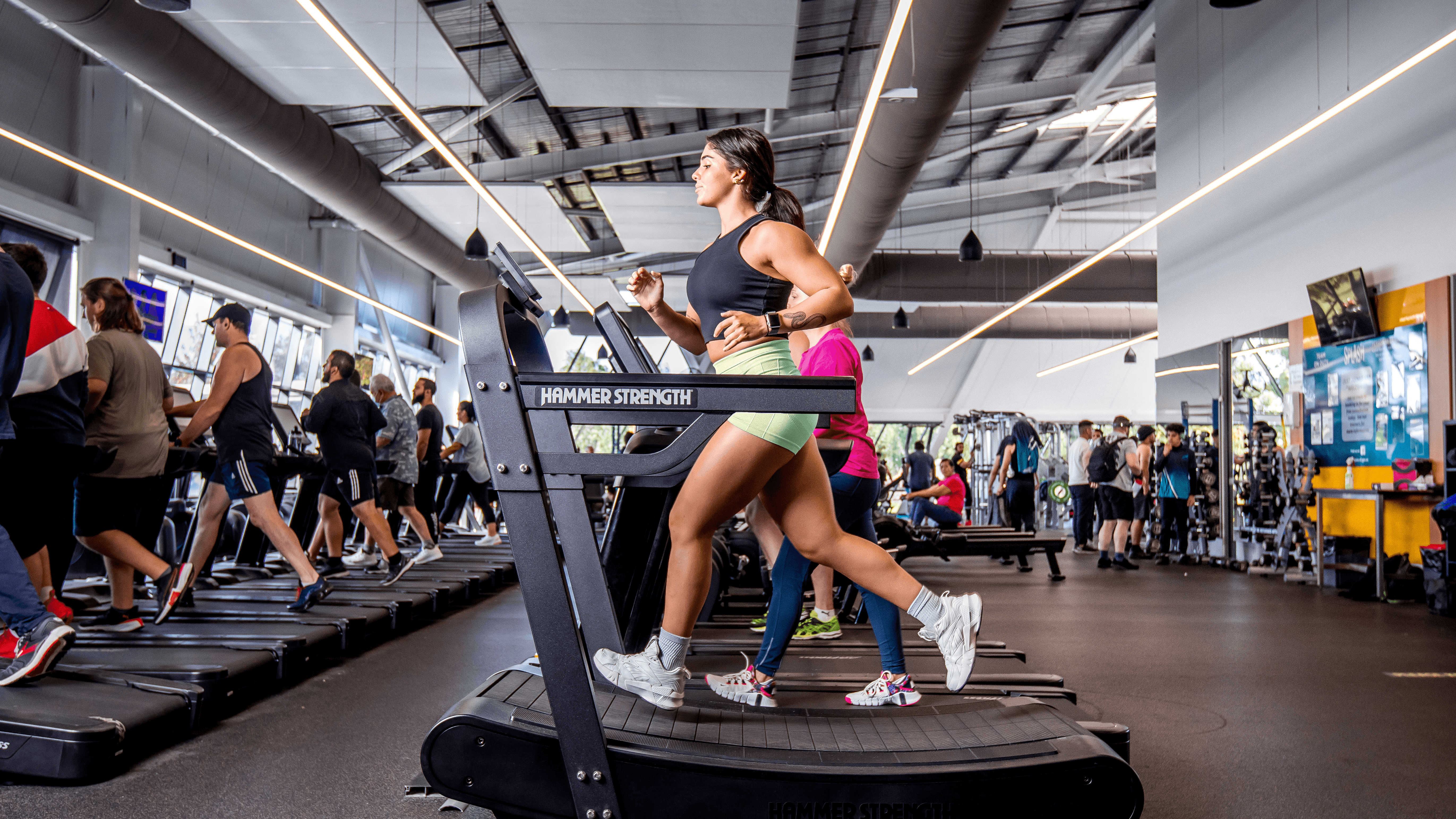 As a member of Hume Leisure, you'll enjoy working out with our fully equipped gyms.

We have the latest cardio and fitness equipment, as well as a dedicated functional training circuit, weights zones and warm up and recovery areas. Our gyms are heated and air-conditioned to ensure an ideal training environment all year round and is both safe and welcoming with 24-hour surveillance and secure digital key access for members.
Cardio Zone
Cardiovascular exercise comes with a heap of benefits - including weight loss, a stronger heart and lungs and improved bone health, not to mention reducing your risk of heart disease and diabetes.
Our top of the range cardio equipment is sourced from some of the world's leading fitness companies, ensuring a first-class member experience. The Cardio Zone houses equipment boasting the latest in fitness technology, including treadmills, ellipticals, cross trainers, spin bikes, rowing machines and steppers.
Functional Training Zone
Our functional training zone is a great place to build power and strength, improve stability and mobility and overall endurance and flexibility. Functional training combines a range of body movements such as pushing, pulling, squatting and lifting for a high intensity full body workout. The circuit will be complete with a range of gear including kettlebells, medicine balls, power bands, battle ropes, benches and various exercise stations.
Weight Training Zone
Whether you want to tone up or build muscle, we have a wide selection of strength and conditioning equipment in our dedicated weight training zones. Our weight training zones include a selection of plate and pin loaded machines, as well as free weights.
24/7 Access - Splash Only
Our gym will be staffed by our experienced fitness team from 5.30am-10pm weekdays and 8am-5pm on weekends.
Outside of these hours, members 18 years and older with gym access included in their membership can enter the gym with their access token. Members will need to complete a short safety induction before access can be given. Complete the induction here.