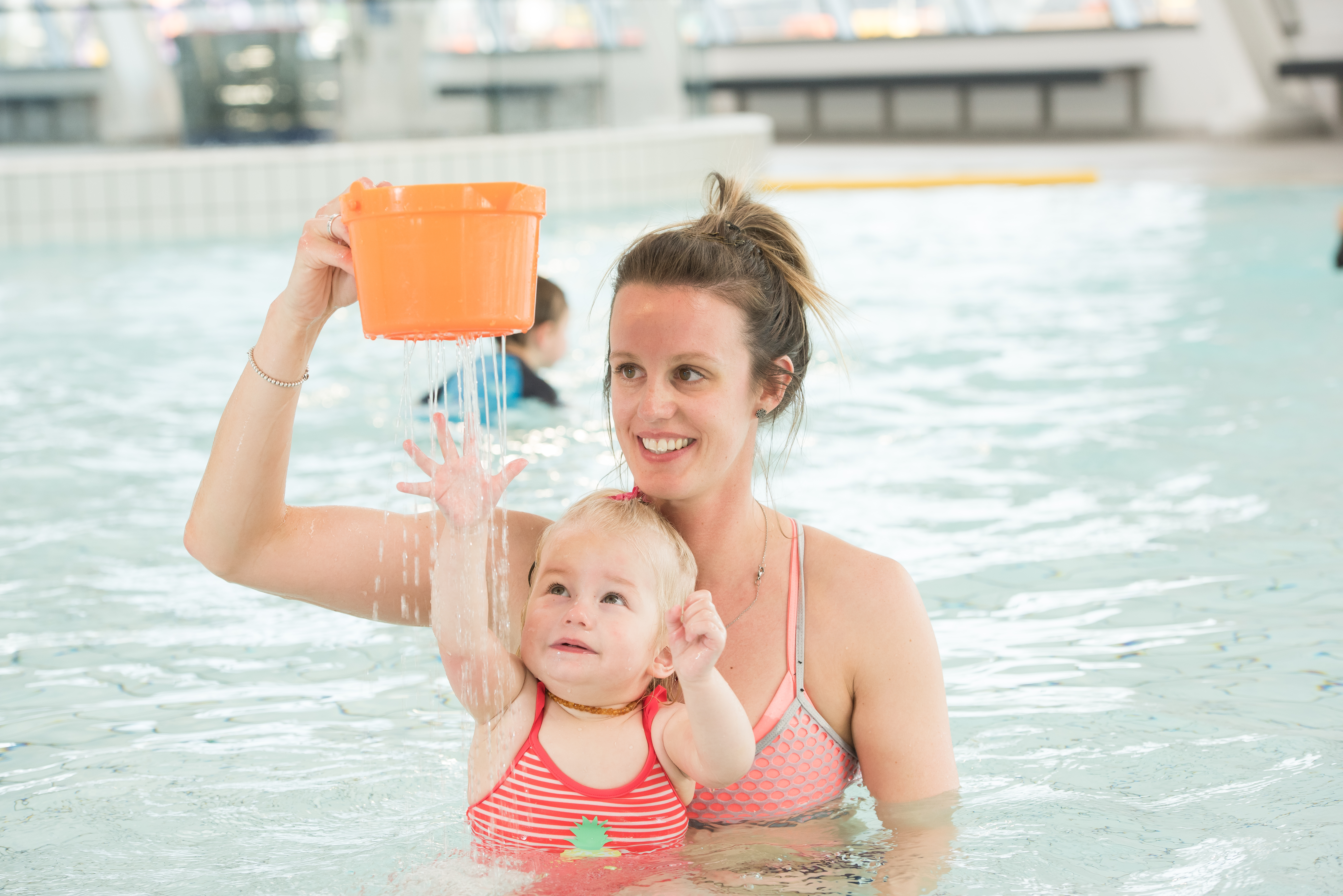 Come join us water groovers!
Water Groovers is a specialised program for parents and carers of infants 6 months to 5 years. Sessions encourage fun while building water confidence in the water with songs and games. All sessions will be facilitated by a specialist teacher in our leisure pool. Parents are required in the water with their child.
When: Wednesday mornings
Time: 9.30am - 10.30am (6mths - 2years)
10.30am - 11.30am (2-5years)

Cost: $8 per week paid in advance for the school term
Cost will be a pro rata amount for joining mid term
Location: Splash Aqua Park and Leisure Centre
Receive a Free Babyccino with any coffee purchase before or after your session.
For more information and all bookings, please speak to one of our friendly Customer Service Officers or enquire below.
Frequently asked questions
Do I need to get in the water with my child?

Yes, Water groovers is like play group in the water. It's a great opportunity to spend quality time with your child.
Can I bring more than one child?

Yes, however you will need to bring one guardian per child, grandparent's of family friend over 16 years are welcome.
Can I do a trial?
We are offering trial classes while there are vacancies. Trial classes are $10 per class.
Enquiries